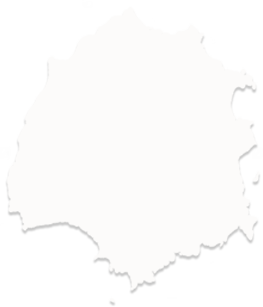 Panagia
Mountain Area Villages
The main road of the island leads from Limenas to Panagia, even though the hikers will find that the old cobble road is more attractive because it passes through the pine forest. Panagia is built in the two opposite edges of a ridge beneath Ipsario. Walking to the narrow streets of these two traditional places you can see some marvelous samples of Thassian architecture, like houses with slate roofs and indoor wooden plating.
One more characteristic of those places are the water fountains and their running waters. Panagia founded 300 years ago and it was one of the most important villages of the island. Τhe church of Assumption of Holy Mary (Panagia), where the village took its name, is about 300 years old. On August 15th the locals organize a wonderful festival to honor Holy Mary. Inside the church you can see a small treasure of old and beautiful icons.
All around Panagia you can see 11 chapels. For example, St Athanasios which was built in 1818, St Charalabos, St Konstantinos and Helen which were built in 1820, St John Theologos which was built in 1825. St Panteleimonas and St George were built in 1830, the chapel of St John's beheading was built in 1835 and the chapel of Panagia in 1845. One more advantage of the village is the running waters and the enormous plane tree in the main square. The view to the mountains and to the valley is absolutely amazing.