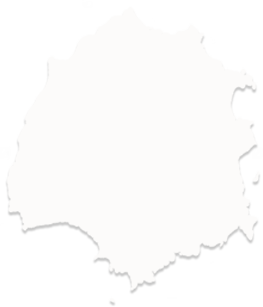 Kastro – Ipsario
Mountain Area Villages
Ipsario Mountain has an altitude of 1204 meters and is a perfect choice for your mountain activities. The locals will show you the starting points of the paths and if you are familiar with hiking, you will need less than 3 hours to get to the top.
Try to ignore the enormous iron structure which you will meet on your way (work of the Aviation Service, which installed two radars of wide range) and let your sight travel to the sea. 2-3 km under the pick of the mountain, you can find the Mountain Shelter, where you can spend the night if you have the key from the Mountain Group of Thassos or from the offices of Thassos Municipality.
You can cross the mountain tops of Ipsario, starting from Potamia, and follow the path to Profitis Ilias and then head to the location called St. Kiriaki in the old capital of the island, Theologos. From there, you can walk up the hill to the abandoned village of Kastro. Kastro knew a large development during the years of piracy in the Aegean Sea.
In 1905-1912 the exploit of the cadmium minerals started, initially from the German company Spidel and later, in the 1926, from Montagne. An old path which connects Kastro and Limenaria is going to lead you back to the sea level, just to the opposite side of the island, where you first started.
Whichever route you choose to follow, any time of the year, the sacred Thassian mountain won't let you down and will amaze you with its infinite beauty of natural and cultural environment.